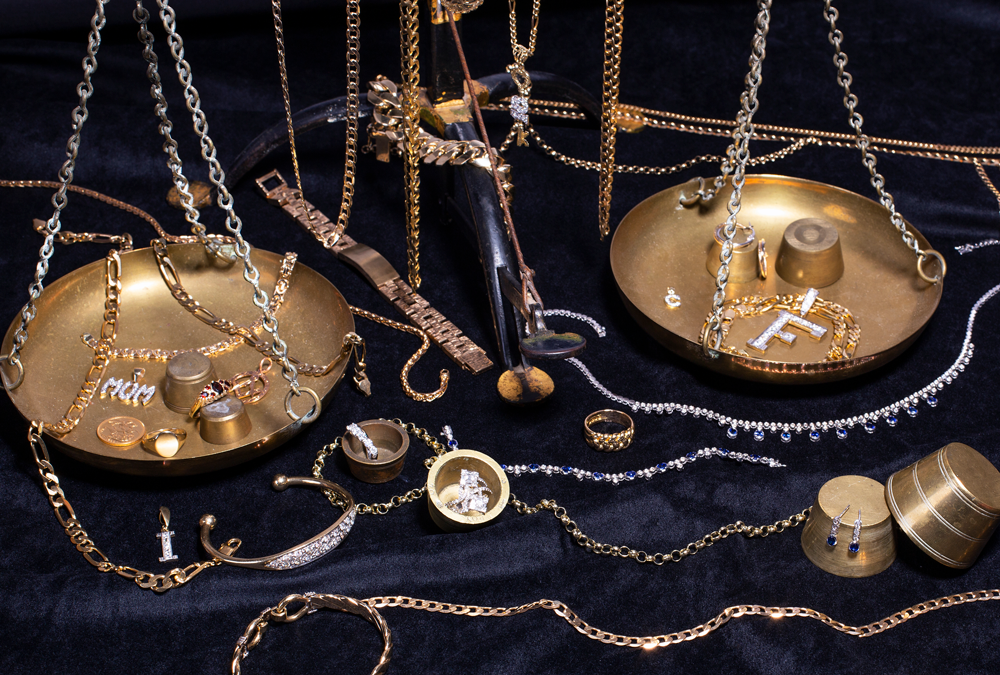 Your jewellery as an asset
Aside from the sentimental value, your jewellery has an intrinsic value!

Maybe you have a inherit broach, no longer in fashion, a broken bracelet or rings that carry a past you'd rather forget.

Unlock the value of your jewellery, to help with a bill or making plans for the future.

Do you have fine gold jewellery to sell?
Do you own old or broken gold jewellery that you no longer want?
Bring your gold to Fish Brothers! We are the best place to sell gold to in Essex.
How Fish Brothers can serve you
What we look at when we assess your gold jewellery:

● We measure the item's weight and the purity of the gold.
● We consider the complexity or sophistication of the item's design and whether it features any precious stones.
● We evaluate the state of the metal itself, whether the gold looks as good as new or is tarnished, scratched, or damaged.
● We consider the historical value of the piece. If it's heritage gold, precious jewellery previously worn by a celebrity, or a popular jewellery designer's creation. There must be documents to prove the item's origin and authenticity.

Based on our evaluation, we determine the piece's value and offer you the best price for it.

Why you should sell your gold to Fish Brothers
With 185 years of experience in the pawnbroking trade, Fish Brothers has established a reputation for professional, trustworthy, friendly and fair service.

• We abide by all FCA regulations and follow the Safe Sellers guidelines.
• We are members of the National Association of Pawnbrokers.
• We value your privacy. Secure private rooms are available at most branches, and we ensure discretion at all times.
• We ensure reliable and secure transportation of your items.

If you wish to sell your gold jewellery, come to us. You're welcome at Fish Brothers any time!