Pawnbroking explained

Pawnbroking is the providing of loans against customers personal possessions or collateral, this is known within the industry as the pledge. The pawnbrokers will keep the item safe, until the customer has repaid their initial loan, as well as agreed upon interest.
If customers can repay the loan within an agreed-upon period, they get back their collateral. If they do not redeem it, their collateral is offered for sale by the pawnbroker.
Pawning is a simple solution to an urgent need for cash. It has no adverse effects on borrowers' credit scores should they decide not to redeem their collateral. It isoften a preferable option to outright selling one's valuables.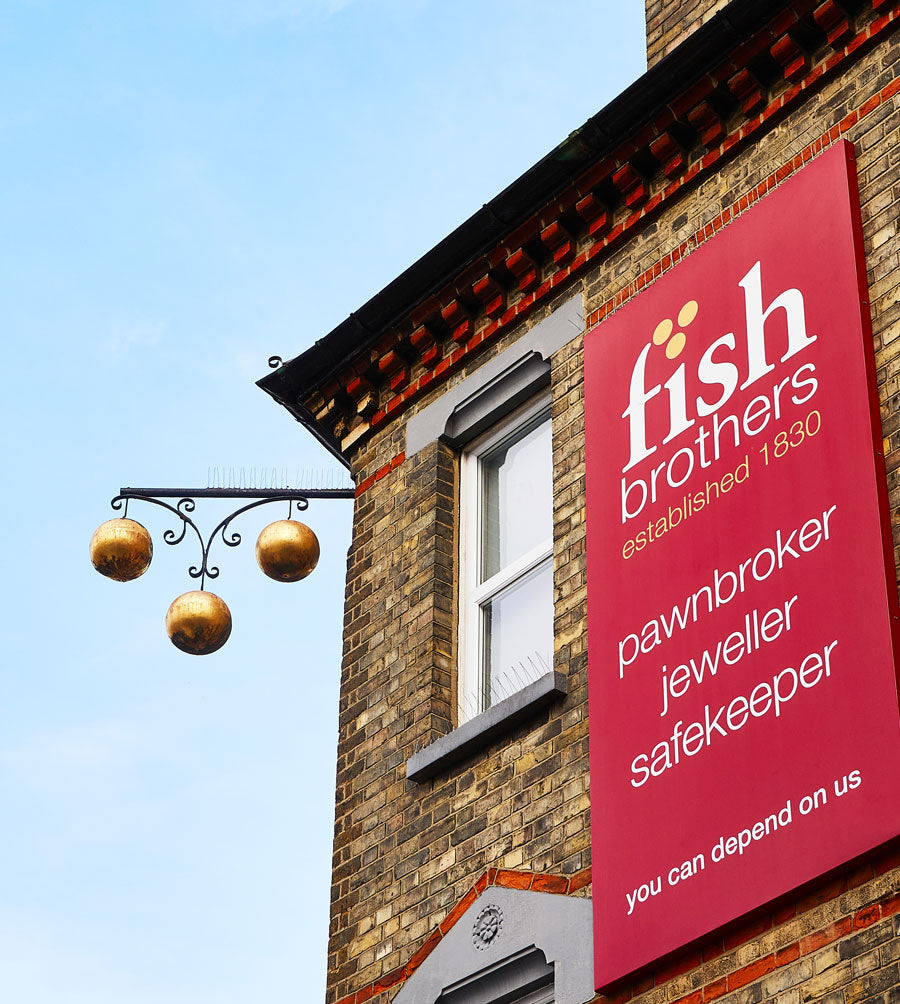 The pawnshop is one of humanity's oldest financial institutions, with a history going back thousands of years to the ancient civilisations of Rome, Greece, and China. Its symbol is three golden spheres suspended from a bar, known as the "Balls of Lombard".The three spheres represent the three bags of gold that St. Nicholas had given to three penniless young girls so that they could marry and thus avoid prostitution or slavery.
Pawnbroking came to England in the 11th century with the Norman conquest and has had a colourful history on these shores. Today, it is a highly professionalised and regulated business. In the UK, the Financial Conduct Authority regulates the pawnbroking business.

How Fish Brothers can serve you

Having been in the pawnbroking business for seven generations, Fish Brothers has perfected the art of friendly, trustworthy and discreet pawnbroking. We understand your needs and have developed a system that is easy, convenient, and sensitive to our customer's needs.

Obtaining a loan from us is a simple process.

We lend you cash for up to six months, and in return, you give us some jewellery, or a watch, as security.
In addition to your collateral, we will require photographic proof of identity as well as proof of address such as an official letter or document with your name and home address, dated within the last three months. Come examples include a gas bill, driving licence, tenancy agreement or catalogue statement.
You will get your jewellery or watch back when you repay the loan with the agreed interest.

The loan process, step by step

You can pop into any of our branches listed here. Our professional staff will be on hand to talk with you at one of the counters, or if you prefer, in our privacy booths (subject to availability).
 ● Together we will agree on the amount you can borrow from us, based on the value of your item(s). Our staff will answer any questions you have. There is no charge for this.
● Once the amount is agreed upon, we will produce a pre-contract. Subject to you agreeing to the terms and conditions, we will give you a pledge receipt/credit agreement. In this agreement, we call your item(s) "the pledge."
● The credit agreement indicates the amount you have borrowed and outlines the repayments. Your signature will be required on this agreement. Please keep this document safe. You will need it to get your items back.
 ● You will receive cash immediately, or receive a bank transfer to clear the same working day.
 ● We will put your item(s) in our vaults for safe storage.
 ● At no time will you be under any obligation to use our services, and you can come and see us as many times as you like.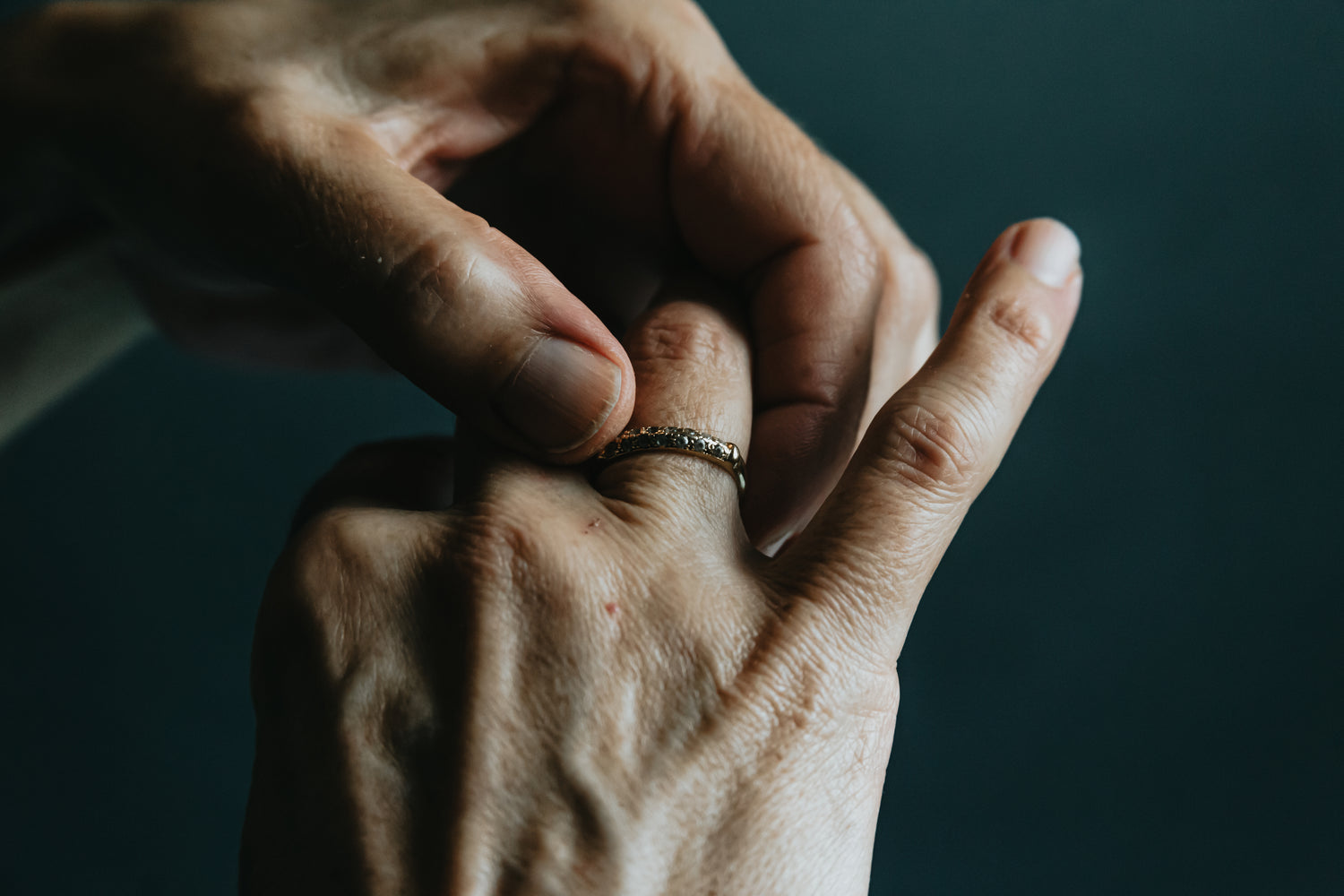 Getting your jewellery back
We will give your item(s) back to you when you return your pledge receipt and repay your loan under the agreement.
 This process is called "redeeming." You have up to six months to redeem your loan. It is imperative that you keep your pledge receipt safe, as you may not be able to collect your jewellery without it.
If you cannot redeem
We will follow these guidelines in The Consumer Credit Act if you are unable to redeem after six months:
 If you have borrowed £75 or less, Fish Brothers will keep your pledge.
If you have borrowed more than £75, Fish Brothers is entitled to sell your pledge to recover the debt. We will do this through a public auction. The pledge remains your property until it is sold. Still, the loan remains outstanding, and interest will continue to be charged until then. If you have borrowed over £100, we will write to give you 14 days notice of our intent to sell your goods at auction.
Giving you extra time to pay…
We wish to help you in any way we can. If you cannot redeem the total loan amount within six months, you can repay only the interest, and we will renew your loan.
 We will give you a new contract, allowing you a further six months to pay back your loan, with the total amount owed clearly shown. At this point, if it helps, you can choose to pay back a proportion of your original loan.