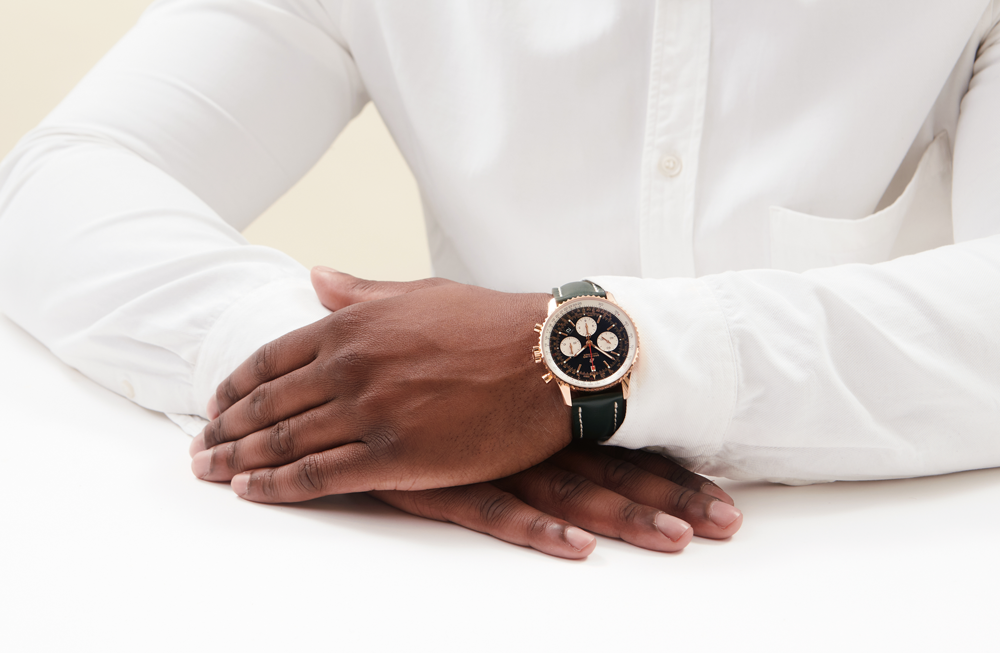 The power of a prestige watch
Prestige watches don't simply tell time, though they do an excellent job of it.
Prestige watches sit with authority on the wrist, sometimes partly hidden by a cuff, quietly proclaiming status and power.
Make, material, and function complexity distinguish the prestige watch from the vanilla, making it desirable and providing its high value.
If you possess such a watch, you don't have just a thing of beauty and function. You have leverage.
And if a need arises, that leverage can work for you.
Leveraging your luxury watch
Do you need capital for a new enterprise? Or funds for a new car?
Do you want extra cash for home repairs or a vacation trip with the family?
You can leverage your prestige watch to meet any of these needs.
Take a loan against your luxury watch to raise money for your plans. Your watch will sit on your wrist again when you've met your goals and repaid the loan.
How Fish Brothers can serve you
At Fish Brothers, we know the power of a prestige watch.
We lend on and buy a wide variety of luxury watch brands in our pawn shop. Rolex, Patek Philippe, Audemars Piguet, Breitling, Cartier, and TAG Heuer are some brands we deal with.
When you bring your prestige watch to us, we will appraise it with our customary professionalism and care.
Aside from the manufacture, we consider the following factors when assessing a prestige watch:
● We evaluate the watch brand and its standing among other luxury watch brands.
● We check the quality of the materials, taking into account if these include diamonds, gold, platinum, or other precious metals.
● We consider the condition of the watch and whether there are any deep scratches, nicks, chips, or significant damage to the case. We also inspect other areas, including the glass and strap or bracelet.
● We will factor in our decision if you have the original box and paperwork.
● We also establish values based on current market selling prices. We examine the selling prices at reputable auction houses and other reputable second-hand watch retailers.

Based on our evaluation, we determine the loan value of the watch. Once you agree to our determination, we will proceed with the rest of the loan process.

Your prestige watch will remain secure in our vaults, to be redeemed by you at any time within the agreed-upon period.

Our interest rates for prestige watches

Our rates vary depending on how much you would like to borrow when you pawn your prestige watch.

We charge interest daily, so you will only pay for your outstanding loan days.
There are NO other charges at all for using our pawnbroking service.
Check Our Rates Here
Why You Should Come to Fish Brothers

With 185 years of experience in the pawnbroking trade, Fish Brothers has established a reputation for professional, trustworthy, friendly and fair service.
We abide by all FCA regulations and follow the Safe Sellers guidelines.
We are also members of the National Association of Pawnbrokers.
We value your privacy. Secure private rooms are available at most branches, and we ensure discretion at all times.
We ensure reliable and secure transportation of your items.
We keep your items safe with class-leading security systems.
And we protect all loans with Fish Brothers' industry-leading compensation cover. 
This includes the loan cost and the loan amount again as compensation in the unlikely event of an unfortunate loss.
You're welcome at Fish Brothers any time!
If you wish to take a loan against your prestige watch
Contact Us Here