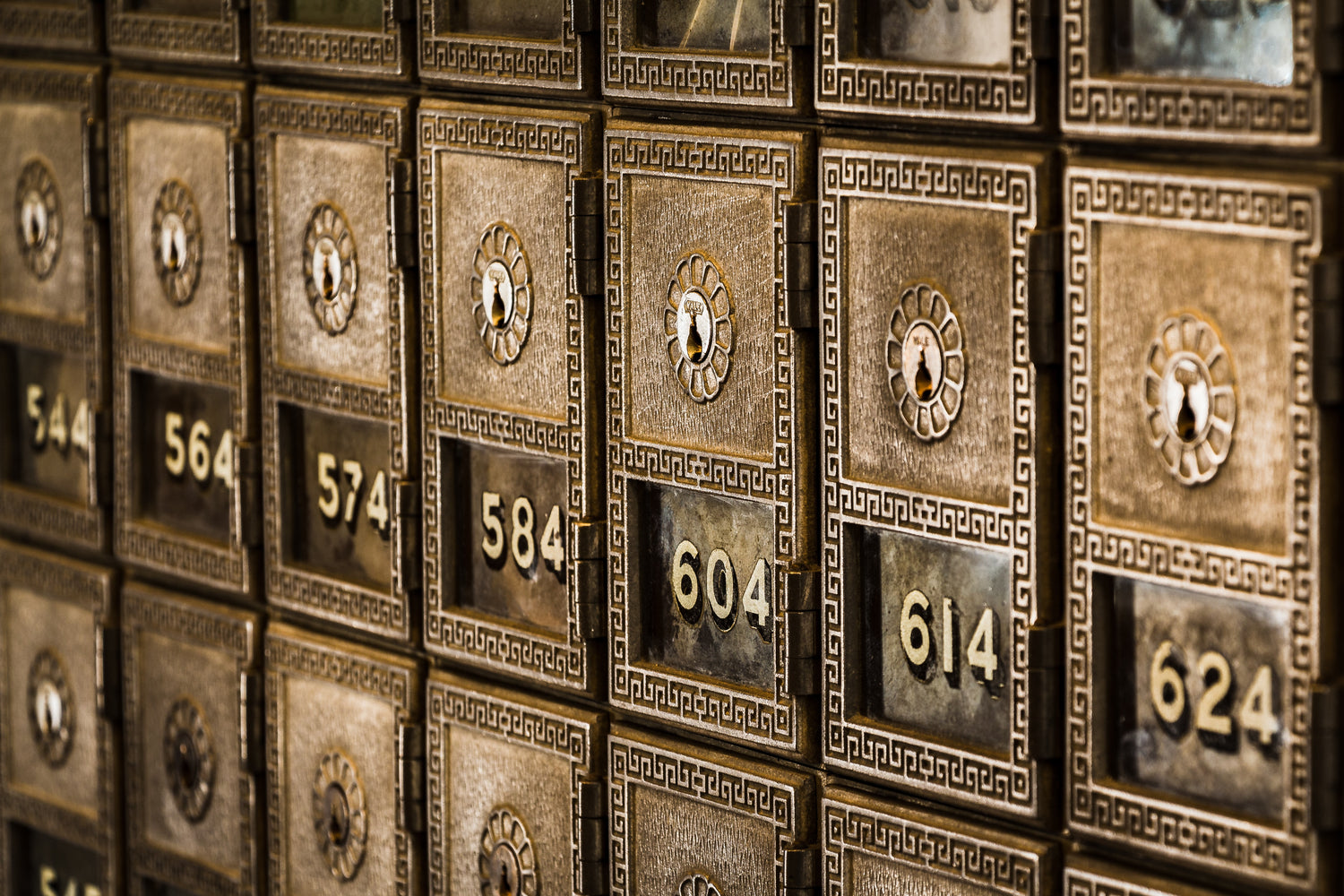 Safekeeping
Ever since people began accumulating wealth, for thousands of years, the safekeeping of valuables has been a primary human concern. 
From ancient chests and money-cases to today's safes and safety deposit boxes, the evolution of asset security attests to how people value the safety of what they treasure.
How Fish Brothers can serve you
At Fish Brothers, we understand how important your precious possessions are to you. 
Whether it's jewellery or legal documents, you can entrust your treasures to us. Our Southall branch has secure safety deposit boxes in various sizes which can store jewellery, watches, and other items you value.
You can rent a box for 6 or 12 months (and longer). Your safety box will be kept on our premises at all times, and we'll give its only key to you.
Should you wish to access the contents of your safety deposit box, you may do so any time we are open.
To ensure confidentiality and transparency, all contents of your box will be signed in and out by a member of our staff in one of our privacy rooms. You will also be given a clear and fully itemised list of your box's contents.
Why You Should Come to Fish Brothers
With 185 years of experience in the pawnbroking trade, Fish Brothers has established a reputation for professional, trustworthy, friendly and fair service.
• We abide by all FCA regulations and follow the Safe Sellers guidelines.
• We are members of the National Association of Pawnbrokers.
• We value your privacy. Secure private rooms are available at most branches, and we ensure discretion at all times.
• We work with the Home Office, the National Police Chiefs' Council and the Metropolitan Police to keep your items protected under the 'Safe Storage' initiative.

Please see our compensation rates in the tables below if you wish to rent a safety deposit box
Compensation price varies depending on value. Ask our staff for info.

Come to us for your safekeeping needs.